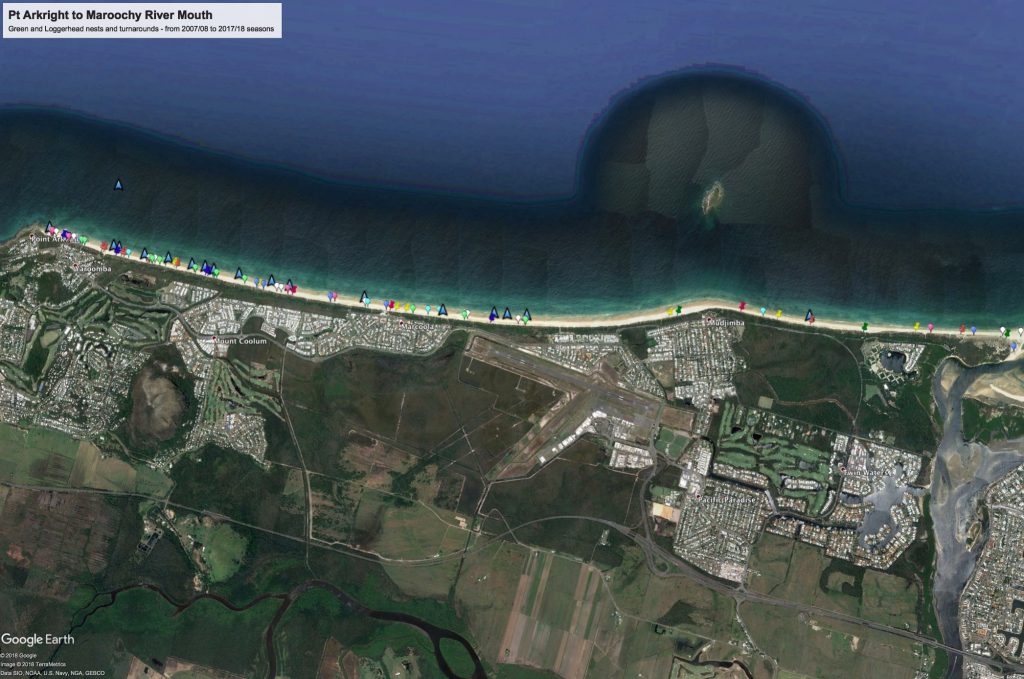 We have started the monumental task of turning our turtle nesting data from a collection of dull numbers into more useful information.
Mapping our turtle nests is a vital part of this process. And this season has been a record year for us, with 46 nests – a huge increase over our previous years of monitoring. Our turtle team has certainly been kept busy – and those mum Loggerhead and Green turtles may sneak in a few more before the end of the season!
It is always interesting to see the nests on a map – to see which beaches are most popular and which are less so.
And the evidence is very clear – turtles prefer to nest on darker beaches!
Check out the gap in front of the highrises at Marcoola – and note that this is ALL of our nests in this area, for ALL of the 11 seasons that we have been monitoring, right up to today!
We have never had a nest in front of the highrises … not one.