Association News
Please see below for the September issue of Jetsam, CaNSCC's quarterly newsletter.
Coolum and North Shore Coast Care's State "Landcare Award for Coast Care" award last year automatically made us finalists for the National Award, to be announced at the National Landcare Conference in Melbourne in September.
On 22 September in Melbourne it was announced that we won the National Landcare Award for Coast Care.
Such an honour! And the culmination of many years of hard work and dedication. Thank you to all our members and supporters, we couldn't do it without you.
Coolum and North Shore Coast Care has registered a site for Healthy Waterways' Connect to your Creek Week.
Our activity will involve a paddle and cleanup of the Maroochy River around the Muller Park Boat Ramp, situated at Muller Park Bli Bli, on the eastern side of the Maroochy River. Access is from David Low Way. The activity will commence at 8am and continue until about 10.30am. Gloves and bags will be provided. Bring your own canoe or boat if you can.
Please register on the Healthy Waterways website at http://healthywaterways.org/eventscalendar/healthy-banks-healthy-waters-2-eve-10285
Looking forward to meeting you!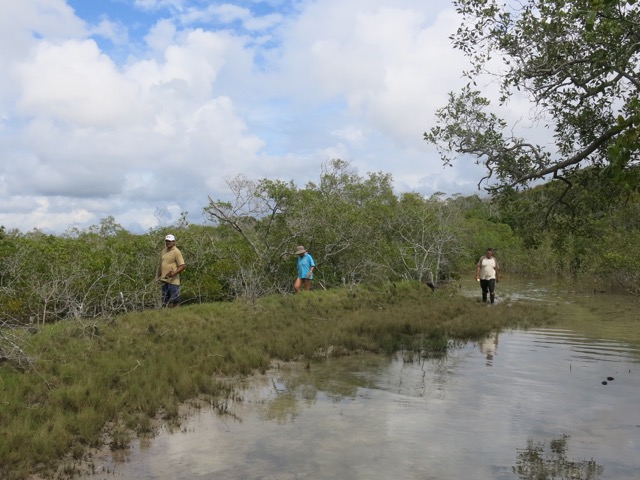 Please see below for the March edition of Jetsam, CaNSCC quarterley newsletter.
The Wildlife Preservation Society of Queensland and the Richmond Birdwing Conservation Network are currently working on a project to map infestations of the declared Dutchmans Pipe vine Aristolochia elegans. If you can help them locate occurrences of the vine in Southeast Queensland please see the attached information.